Systematic Transfer Planner
Transfer a fixed amount at periodical intervals from a liquid fund to an equity fund
Value of investment post transfer
Ready to plan your STP?
Please provide your PAN
Your Systematic Transfer Plan
Amount after Transfer
₹5,24,160
Returns from Liquid Fund
₹6,365
Returns from Equity Fund
₹17,795
1. Returns in Liquid Fund is assumed at 6% per annum for calculation.
2. Tax has not been considered in computations.
3. We have assumed that the entire principal amount in the liquid fund will be transferred to the equity fund by the end of the STP exercise. However, income from the liquid fund will remain in the liquid fund.
4. Expenses have not been considered.
Terms and conditions : This calculator is meant for investor education purpose only and not aimed at soliciting investments in any particular scheme of SBI Mutual Fund. It is designed to help investors in determining the indicative amount generated through STP based on assumed rate of returns and does not guarantee any returns. The calculations are not based on any judgments of the future return of the debt and equity markets / sectors or of any individual security / Schemes and should not be construed as promise on minimum returns and/or safeguard of capital. These Calculators alone are not sufficient and shouldn't be used for the development or implementation of an investment strategy. There is no warranty about the accuracy of the calculators/ reckoners. The recipient is advised to consult his or her financial advisor/ tax consultant prior to arriving at any investment decision. The calculation is based on assumed rate of returns with the STP frequency of monthly or quarterly basis as selected by you. The returns are shown point to point in absolute terms. Mutual Fund Investments are subject to market risks, read all scheme related documents carefully.
Read More
Are you ready to start your STP?
You can plan and start your STP in just 10 minutes, or
request a callback incase you have any queries.
Frequently asked questions
What is STP-Systematic Transfer Plan?
Systematic Transfer Plan (STP) is a facility by which a pre-determined amount can be transferred from one scheme of mutual fund to another scheme at pre-defined intervals.
How to start STP?
To start an STP, an investor needs to invest in scheme which is from the list of available source schemes. He / She then needs to fill a STP enrollment form and choose the target scheme where he / she wishes to transfer the amount. He / She also needs to specify the frequency, amount and the date for the STP. Alternatively, he / She can do it online through website or mobile application of SBIMF
Why you should invest through STP?
- Lumpsum investments: An investor having Lumpsum amount can park money in one fund and systematically transfer it to another scheme as per his financial goal.

- Rupee cost averaging: Since an STP is spread over a period, it tends to average out investor's purchase price providing him the rupee cost averaging.
What is the difference between STP & SIP?
A Systematic Investment Plan(SIP) is a facility which allows an investor to invest a fixed amount at pre-determined intervals into a mutual fund scheme whereas a Systematic Transfer Plan(STP) is a facility which moves a fixed amount from one scheme (source scheme) to another scheme (target scheme) at pre-determined intervals. Transfer from one scheme to another scheme under this facility is subject to Exit Load as applicable.
Can I modify my STP amount ?
No, an investor cannot modify his/her STP amount. He / She can start a new STP with desired amount by filling in a new STP enrollment form.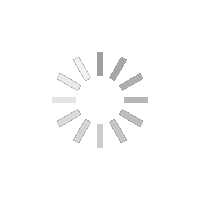 Loading...