A plan for every goal
Build a portfolio to meet your goals through Systematic Investment Plans (SIPs)
Plan a Goal
A plan for your dream home is ready!
Don't wait to invest! Starting even 5 years later will approximately triple your required monthly investment!
Start Investing
Plan Another Goal
Personalised solution is ready!
Plan Details
3 schemes ・debt ・ equity
Plan Details
Make investments in under 1 minute
Use it for other investments
Start SIP as early as 7 days from now
Invest in This Plan
Royal Enfield Himalayan
Get a more tailor-made plan made for you by our portfolio advisory
Get Started
We have two ways
to get you started
Get Investment Pack(Coming Soon)
Pre-defined packs curated for you basis your risk appetite
Find a Detailed Plan (Coming Soon)
Use our portfolio builder to create a personalized portfolio basis your risk appetite and targets
Other Calculators
Frequently Asked Questions
How to Invest in SBI Mutual Funds?
Investing in SBI Mutual Funds has been made simpler than ever before whether you are a seasoned investor or a novice in this area. You can start investing on the website or Investap.
What is the difference between Debt and Equity?
There are multiple types of Mutual Funds, two most popular among these are equity funds and debt funds. The difference between them comes from where the money is invested. While equity funds invest predominantly in equity share and related securities, debt funds invest in fixed income securities. Both debt and equity differ in characteristics, these characteristics determine how the respective schemes would behave.
What is the difference between regular and direct plans?
Direct Plan is one that lets you invest directly with the Mutual Fund house, without the involvement of any third party distributor. Since there is no fees paid to the broker, the expense charged to the Direct Plan ends up being lower than that of the Regular Plan of the same scheme. The NAVs of the Regular Plans and Direct Plans are not the same on account of difference in expense ratio.
Regular Plan' is the plan in which investors invest through through a broker or distributor. Expense ratio of Regular plan is higher than the Direct Plan on account of fees/commission paid to the distributor/broker. The NAVs of the Regular Plans and Direct Plans are not the same on account of difference in expense ratio.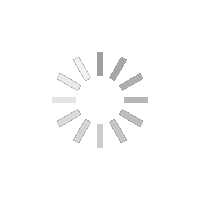 Loading...