SIP Calculator
Get a plan to invest a fixed amount every month and achieve your desired savings
I want to make
Amount cannot be ₹0
Please enter amount
Ready to plan your SIP?
Please provide your PAN
Terms and conditions : This calculator is meant for investor education purpose only and not aimed at soliciting investments in any particular scheme of SBI Mutual Fund.
Why should you start a SIP investment?
Rupee-Cost Averaging
By investing on a regular basis, you benefit from the market volatility by purchasing more units of the a fund when the markets are low and buying fewer when the prices are higher.
Power of Compounding
For every single rupee that you invest in a SIP, it is deployed to earn return which in turn is also possibly poised to earn more returns in future.
Are you ready to start your SIP?
You can plan and start your SIP in just 10 minutes, or
request a callback incase you have any queries.
Frequently asked questions
Can I modify my SIP amount?
Yes, you can anytime check your returns with SIP investment calculator and increase or decrease the SIP amount
Can I pause my investments in a SIP?
Yes, mutual fund companies also provide the option of pausing your SIP investments up for a specified period.
Can I renew a SIP?
Yes, you can renew a SIP automatically. Companies also give you the option to cancel this auto-renew feature.
What is the maximum tenure of a SIP?
There is no maximum tenure of a SIP. You can invest as long as you can. The minimum tenure you can go for is 3 years.
What are the types of SIPs available?
Different types of SIPs are available in the market like –
Top-up SIP: A top-up SIP enables you to increase the investment amount automatically at specified intervals at a particular amount or percentage.
Perpetual SIP: A perpetual SIP enables you to keep investing as long as you wish to without any end date.
How much can I invest in a SIP?
There is no limit to the amount you can invest in a SIP. The minimum amount that you can invest is Rs. 500 per month. (With the exception of SBI Small Cap Fund).
Do SIP allows only equity mutual funds investments?
No, you can invest in debt and hybrid mutual funds through SIP.
Are SIPs similar to mutual funds?
People often tend to think of SIP as either mutual funds or different than a mutual fund. The fact is that SIP is just a style of investment and not a fund/scheme or a stock/investment avenue. It is an investment vehicle to invest periodically in a fund/scheme of your choice.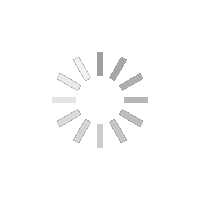 Loading...